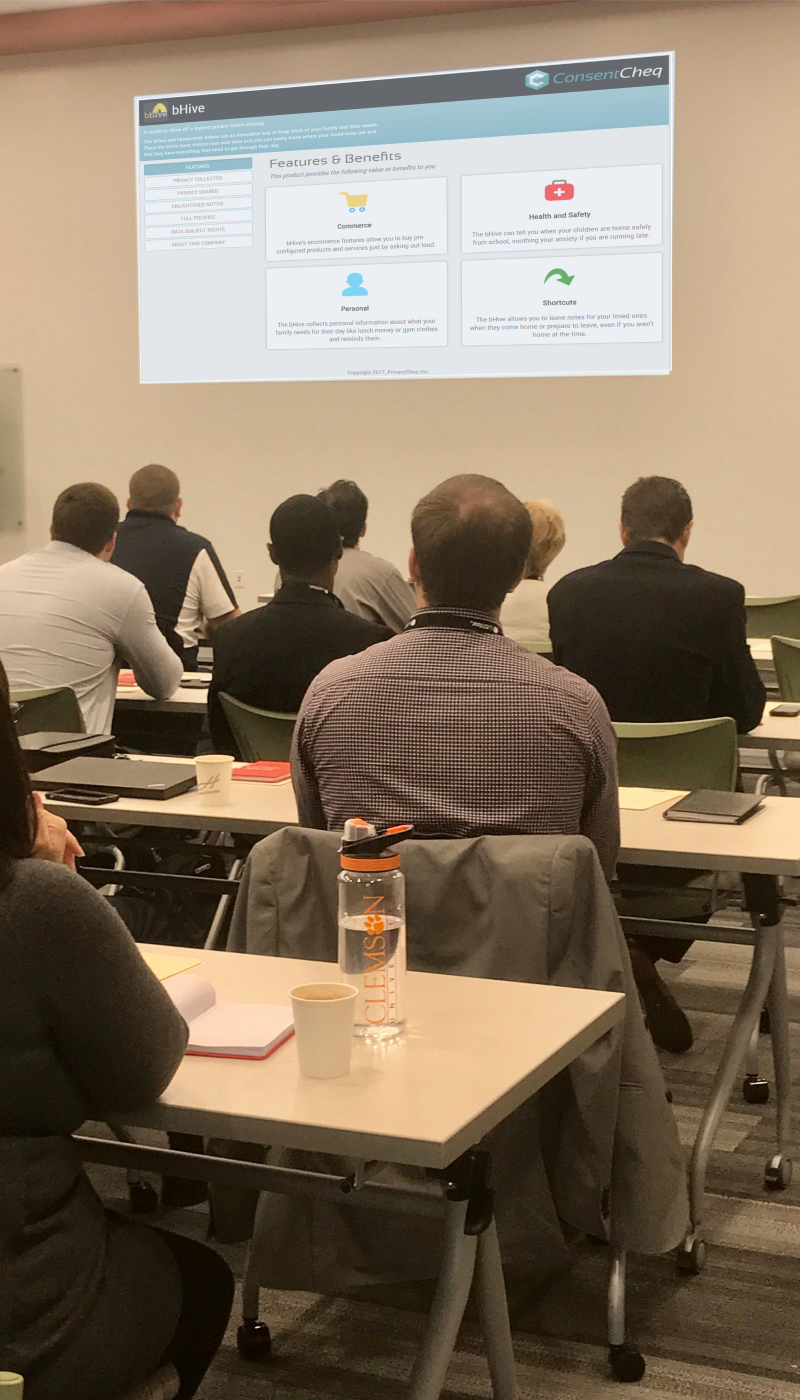 PrivacyCheq holds a monthly training session on the ConsentCheq Consent Development Kit to educate technologists on how to incorporate our software into their products and services to comply with privacy laws in the jurisdictions they operate in. Our customers have used that training to build proof of concepts to map out how compliance might ultimately work in their organization.
The class is aimed at an audience of Data Privacy Officers and technologists who have a mandate to make their product or service compliant with the General Data Protection Regulation. The training includes:
Trends, insights and lessons on the requirements of privacy laws such as the GDPR
A basic overview of how the ConsentCheq technology works, and how it might be used to operationalize GDPR-compliant notice and consent flows
An open discussion about the attendee goals, requirements and best practice KPIs
Personalized consultation on how attendees should get their privacy projects started and what can be achieved
For more information on PrivacyCheq Training, please send a message through the Contact Us page.